Pest Management Strategic Plan for Tomato in the Southeast
The Pest Management Strategic Plan (PMSP) for Tomato in the Southeast outlines priorities for research, regulation, and outreach to guide activities such as EPA registration of pesticides, government and other agencies allocation of funds for research, scientists in their research endeavors, and other activities related to solving pest management issues. The most recent version (2007) is critically out of date as practices and pests have changed since that time. Growers, industry representatives, specialists, regulators, and processors are strongly encouraged to participate in this event to update this important document. States included in this workshop: MS, AL, AR, GA, FL, SC, NC, TN, KY, VA, FL. Limited funding for growers is available upon request in order to encourage attendance. Contact Inga Meadows (inga_meadows@ncsu.edu) for more information.
This is your chance to communicate to EPA, State and Federal regulators, and Extension Specialists about what you need to grow more tomatoes!
When: Thursday, January 11, 2018 – Regulators and Specialists: 10AM-2PM (lunch provided); Growers: 2PM-5PM (Pesticide credits available)
Where: Southeast Regional Fruit and Vegetable Conference, Savannah, GA
Note: You do need to register for the Conference, but the Workshop is at no additional charge. Use the link above to register.
---
The final document should be complete and published online by Spring 2018 and will be available at the National IPM Database.
The most recent PMSPs for Tomato can be found at the links below:
2006 PMSP for Tomato in NC, VA, and DE
2007 PMSP for Tomato in GA and SC
This workshop is supported by the Southern IPM Center, Southeast Regional Fruit and Vegetable Conference, Arysta LifeScience, and Agdia.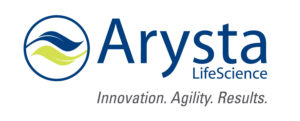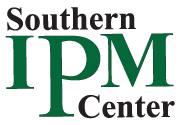 Was the information on this page helpful?